Political Science is the study of politics and power from domestic, international, and comparative perspectives. It entails understanding political ideas, ideologies, institutions, policies, processes, and behavior, as well as groups, classes, government, diplomacy, law, strategy, and war.
[Definition from Northwestern University ]
Research Starts
The library provides access to books, scholarly journals, magazines and newspapers.  Here are few books to get you started in Political Science.
The Oxford Handbook of Political Science (print Stacks JA 66 .097 2009)
Blackwell Dictionary of Political Science: A User's Guide to Its Terms  (EBSCO eBook)
Encyclopedia of Political Science (print Reference JA 61 .E513 2011)
Safire's Political Dictionary (print Reference JK 9 .S2 2008)
Use these Research Databases to find scholarly journals, magazines, government reports & more.
Special Topics
American Government
C-Span Video Library
Most comprehensive video archives of governmental and political content.
Crash Course U.S. Government and Politics

A popular ongoing YouTube series of short videos that makes American government and politics accessible to everyone.
Political TV Ad Archive
Collects political TV ads in key early 2016 primary election states, unlocking the metadata underneath and highlighting quality journalism to provide reliable information on who is trying to influence them and how.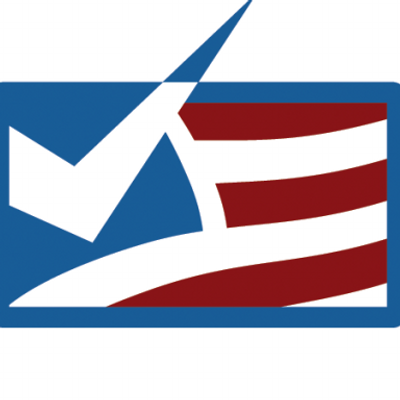 FactCheck.org
A "nonpartisan, nonprofit 'consumer advocate' for voters that aims to reduce the level of deception and confusion in U.S. politics." A "project of the Annenberg Public Policy Center of the University of Pennsylvania."
govinfo
This site provides free online access to official publications from all three branches of the Federal Government and allows you to: Search, Browse alphabetically, by category, by Congressional committee, and by date.
Every Congressional Research Service Report
A legislative branch agency, housed inside the Library of Congress, charged with providing the United States Congress non-partisan advice on issues that may come before Congress.
International Relations
Country Information
BBC News Country Profiles
Full profiles provide an instant guide to history, politics and economic background of countries and territories, and background on key institutions.
CIA World Factbook
Produced for US policymakers and coordinated throughout the US Intelligence Community, marshals facts on every country, dependency, and geographic entity in the world.
Eurostat
Eurostat is the statistical office of the European Union situated in Luxembourg. Its task is to provide the European Union with statistics at European level that enable comparisons between countries and regions.
International Statistical Agencies
The U.S. Census Bureau provides both short- and long-term technical assistance on a wide variety of topics related to censuses, surveys, and information systems. Over the past six decades, the U.S. Census Bureau has worked in over 100 countries, and as such is uniquely endowed with experience in every major region of the world.
Comparative Government
Resources to help you advance your studies of major foreign powers.
Constitute:  "The World's Constitutions to Read, Search & Compare". A resource for learning about and comparing the constitutions of most countries of the world.
Armed Conflict Database
The Armed Conflict Database (ACD) monitors armed conflicts worldwide, focusing on political, military and humanitarian trends in current conflicts, whether they are local rebellions, long-term insurgencies, civil wars or inter-state conflicts.
Statesman's Yearbook: Information on every country in the world, covering key historical events, population, economics, trade and infrastructure.
Nations in Transit:  A comparative, multidimensional study focusing on the 27 former Communist states.
Browse @ Library Stacks
J
This section of the Stacks is where are the books relating to Political Science can be browsed.
News & Current Affairs
From the Monkey Cage Blog ("Democracy is the art of running the circus from the monkey cage." — H.L. Mencken)
The Axe Files with David Axelrod
Current director of the University of Chicago's Institute of Politics David Axelrod interviews key political figures in a series of low-key, thoughtful discussions, ranging from Jon Stewart to Eliot Spitzer and Lindsey Graham to Bernie Sanders.
Decode DC

Produced by the Scripps News Washington Bureau—aims to demystify politics by illuminating and explaining politics and political culture.  Episodes that run less than half an hour, gain insight into the machinery that makes American politics run. "
Office Hours
"  from the University of Kentucky Political Science Department
Organizations & Think Tanks
Think tanks can be defined as institutions affiliated with universities, governments, advocacy groups, foundations, non-governmental organizations, and businesses that generate public policy research, analysis, and activity. Here are some focused on political science research:
TTCSP Global Go To Think Tank Index Reports – Learn more about Think Tanks
The Think Tanks and Civil Societies Program (TTCSP) at the University of Pennsylvania conducts research on the role policy institutes play in governments and civil societies around the world. They produce an annual index