Research Databases
Start here to find scholarly articles, magazines and more.
News
Trade Articles
Academic Articles
Comments
Yes
Yes

Best for management and scholarly literature. 

Includes alert service

 
 Yes
Yes

Similar to ABI/Inform; each has journals the other does not.

Full text of Harvard Business Review

Company, industry, and region reports.

 
Yes
Yes
Best for locating information from local newspapers or city business magazines.
 
Yes

Best for interdisciplinary scholarly literature.

Some articles may include charts/images.
More business research material can be found in:
eLibrary Contains a wealth of resources from newspapers, magazines and audio-video products on all aspects of business. Browse to Topics > Social Sciences > Business.

FilmsOnDemand Business & Economics contains documentary and educational films on a variety of business topics.
Magazines & Newspapers
(Available full-text online for Whatcom students)
Barron's
Provides in-depth analysis and commentary on the markets.
BusinessWeek
Reports on news, ideas and trends affecting industry and the economy for those in business management, with national and international coverage. 
The Economist
"Offers authoritative insight and opinion on international news, politics, business, finance, science and technology."
Entrepreneur
"

Articles, interviews, business profiles, financing, marketing, advertising and legislative news of note aimed at the small business owner or those planning to start a new or additional business.

"
Financial Times


(FT) is one of the world's leading business news and information organizations, recognized internationally for its authority, integrity and accuracy.

Forbes
"Business news and financial news. Core topics include business, technology, stock markets, personal finance, and lifestyle."
Fortune
"Fortune 500 daily & breaking business news."
Harvard Business Review
"Written for upper level management. Presents analysis of management problems and helpful commentary on advanced thinking and practice in all fields of management and administration."
Inc.
"Advice, tools, and services that help your small business grow." Available in print in the library.

Money
"Personal finance news and advice." Available in print in the library. 
 
Books @ the Library
Credo Business Reference Collection
69 reference eBook in Business, Finance & Economics including: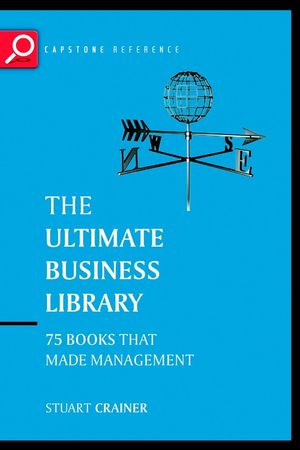 The Ultimate Business Library, Wiley
It is a unique summary of those books which have had the most significant impact on management thinking, drawing out the lessons any business can learn.
Dictionary of Finance and Investment Terms
Dictionary of Human Resources and Personnel Management
1,000 CEOs
essential information on each CEO's career, their highs, lows, management style, vision and distilled wisdom
Wall Street Words
Covers everything from investment fundamentals to the sophisticated terminology of contemporary finance plus case studies illustrating real-world investment examples
EBSCO eBooks Combined EBSCO eBook interface provides access to a large collection of Business & Economics books such as:
An Introduction to Business Studies
Women in Business and Management : Gaining Momentum: Global Report
(2015) This report brings together available data and ILO statistics to provide a comprehensive, up to-date and global picture of women in the business world and in management positions
The History of Marketing Science
Income Inequality in America: An Analysis of Trends
(2015) How much more growth in inequality can our society withstand?
Key Scholarly Journals
Entrepreneurship: Theory & Practice
"Current research, educational techniques, features on government policy, book reviews and announcements for members of the US Association for Small Business and Entrepreneurship."
Administrative Science Quarterly
"Articles that advance understanding, address administration or have mutual relevance for empirical investigation and theoretical analysis that advance the understanding of administration."
Business Law & Education
American Business Law Journal
"Original manuscripts, commentary and review essays on all aspects of business law published for members of the Academy of Legal Studies in Business."
American Journal of Business Education
"Publishes papers that significantly contribute to the understanding of the science and practice of business pedagogy. … Articles may include but are not limited to teaching business topics to adult students, non-English speaking students, non-computer literate students, and distance education students."
Human Resources

British Journal of Industrial Relations (1 yr embargo)
"A journal of work and employment relations, with a focus on the institutions, processes, and practices associated with these relations and their implications for matters of economy and society"
Human Resources Management Review
"Devoted to the publication of conceptual and theoretical articles pertaining to human resource management and allied fields. Focus on the central issues of human resource management."
International Labour Review
"Feature articles, news briefs, conference reports and proceedings, comparative studies and surveys, statistical reference books, codes of practice and educational books in subjects of interest to members of the International Labour Organization."
Marketing & Tourism & Consumer Research

Journal of Marketing
"Publishes articles selected by blind review judged on their contributions to the advancement of the science and/or practice of marketing that provide new insights, new ideas or new empirical results."
Journal of Consumer Research
"An interdisciplinary journal focusing on all aspects of consumer education."
Journal of Tourism Futures
A free online tourism journal started in 2015.
Journal of Marketing Research
"Written for technically oriented professional market researchers and academicians. Articles cover concepts, methods, & applications of marketing research, as well as reviews and comments relating to the research industry and its practices."
Recommended Websites
Khan Academy: Entrepreneurship
Currently features an interview series. "Personal lessons and insights from accomplished entrepreneurs are the basis of this interview series produced by the Ewing Marion Kauffman Foundation and Khan Academy."
Standford eCorner
Offers 3000 free videos and podcasts, featuring entrepreneurship and innovation thought leaders.
Saylor Academy, BUS 101: Introduction to Business
Free online course. "This course is designed as a survey course that will expose you to business terminology, concepts, and current business issues. The intent is to develop a viable business vocabulary, foster critical and analytical thinking, and refine your business decision-making skills."
TED Talks: Business
A collection of TED Talks (and more) on the topic of business.