HUMANITIES
Chapter 1: "The Human Artist"
from
How Art Made the World
by Nigel Spivey.
IDENTITY
"
The Allegory of the Cave
" by Plato
"What is Courage?" by Christopher Phillips [Available in Coursepack]
"
The Art of Identity: Memory as the Maker
" by Allison Keeley.
"She without arm, he without leg – ballet – Hand in Hand" as shown on "Center Stage" (CCTV 9). Choreographed by Zhao Limin.  Performed by Ma Li (馬麗) and Zhai Xiaowei (翟孝偉). Music is composed by San Bao. "
Your Own Damn Life
" by Michael Meade
MEMORY
"Learn about and experience art and music" from
Mozart's Brain and the Fighter Pilot
.  [Available in Coursepack].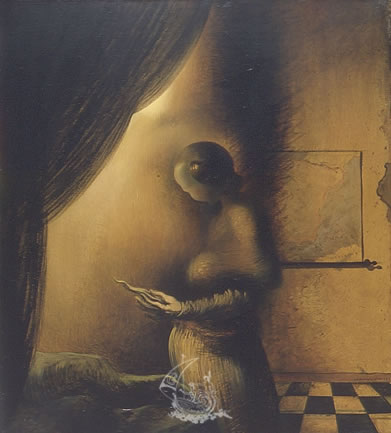 ARCHITECTURE
Visit
Archinomy
and examine the "
50 Most Amazing Buildings in the World"
.  Choose a building or structure you would like to live in or visit.
Visit "
Building Big".
Depending on your interest, choose bridges or domes or skyscrapers. Explore thoroughly the section of your choice. If you are in "Skyscrapers" for example, check the towers, then do Loads Lab, then take The Skyscraper Challenge.           
PAINTING                           
 "
Unlocking the Mysteries of the Artistic Mind
" by Jonah Lehrer (2009) Psychology Today.
A variety of Mona Lisa's by different artists including
:
Matisse
Picasso
Mondrian
Cézanne
and more…
 In his own words: "
Van Gogh Quotes
." Vincent Van Gogh Gallery.
Ukrainian Artist Kseniya Simonova perform sand animation: 
"The Art of Living" by René Magritte
"The Creole Dancer" by Matisse
"Personal Values" by René Magritte
"Composition for Clarinet" by Ben Shahn
"Guernica" by Picasso
POETRY
Download
Poetry Zip A
  and
Poetry Zip B
. Read
"The Musée des Beaux-Arts"
  "How to Make a Collage : Learn What You Need to Make a Collage" by Lanie Evans (2008) via expervillage.
SCULPTURE          
SYNTHESIS OF THE ARTS